WU provides its students with an in-depth, research-based education in business and economics. Our programs are state-of-the-art and equip students with the skills they will need in practice.
Speaking the Language of Business
Communication is one of the main pillars of a successful business. The new Master's Program in Business Communication trains experts who need to communicate effectively in a digitally networked world on all available channels – be it via classic press releases or tweets. Combining communication and language skills with a background in business and economics, this internationally oriented, interdisciplinary program gives graduates a head start in the job market.
"The Master's Program in Business Communication was created in response to the increasing importance of strategic communication in companies. In a world where companies can and must reach their customers through a variety of channels and content formats, this is becoming increasingly important."
Master's Program in Business Communication
Launch: Winter semester 2022/23
Number of available places: 30
Language of instruction: English
Focus
Business communication & language
Intercultural business communication
Strategic communications management
Internationality and practical relevance
International experience through compulsory semester abroad
Double degree program with Tilburg University
Practical experience through cooperation with corporate partners
WU4Juniors School Challenge
Getting young people interested in business and economics and promoting financial, economic, and legal literacy – that's what WU4Juniors is all about. We created an online platform that explains business and economics in easily understandable terms and includes 56 individual lesson modules in 15 different subjects. High school students can complete modules to earn badges. Once the teens have collected enough badges, they are awarded a certificate and can apply for the WU4Juniors Summer School. At Summer School, participants learn more about business and economics, are introduced to WU as a potential option for their further education, and find out about career perspectives.
WU Summerschool 2021
Participants: 41 students between 16 and 19 years from five countries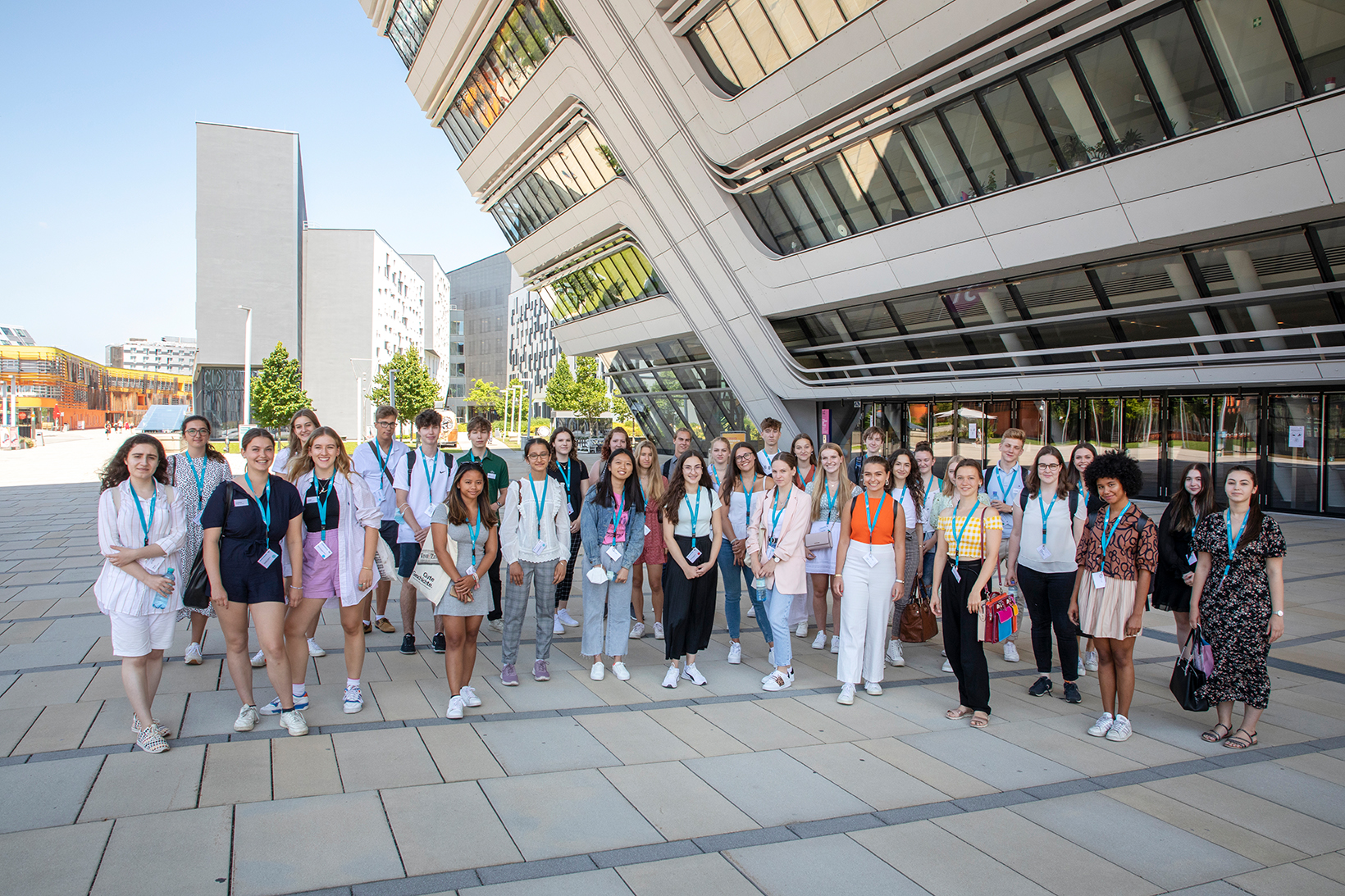 WU4Juniors, as of 2021
77
kids attended Summer School
Over 20,000

registered users

Over 32,000

modules completed online

Over 6,000

badges earned
To further raise awareness of our program among teens, we created the WU4Juniors School Challenge in 2021. The challenge gives high school students 30 days to complete as many online modules and earn as many badges as possible. The classes that earned the most badges were rewarded with attractive prizes.
The School Challenge was very successful and will be held again in 2022.
WU4Juniors School Challenge
5,400
online modules started
28

classes from 18 schools

Over 400

high school students

Over 1,400

badges earned