Research takes a high priority at WU. Our experts receive numerous awards for their work on a regular basis.
WU Awards
As a research institution employing over 1,600 academics, WU Vienna makes outstanding contributions to help solve the economic, social, and ecological challenges of our time, on both regional and global levels. The WU Best Paper Award, presented in cooperation with the City of Vienna, goes out to the authors of the year's most outstanding publications.
Winners of the 2021 WU Best Paper Award
Excellent researchers
Michael Lang, Vice Rector for Research and Human Resources, presents the WU Awards 2021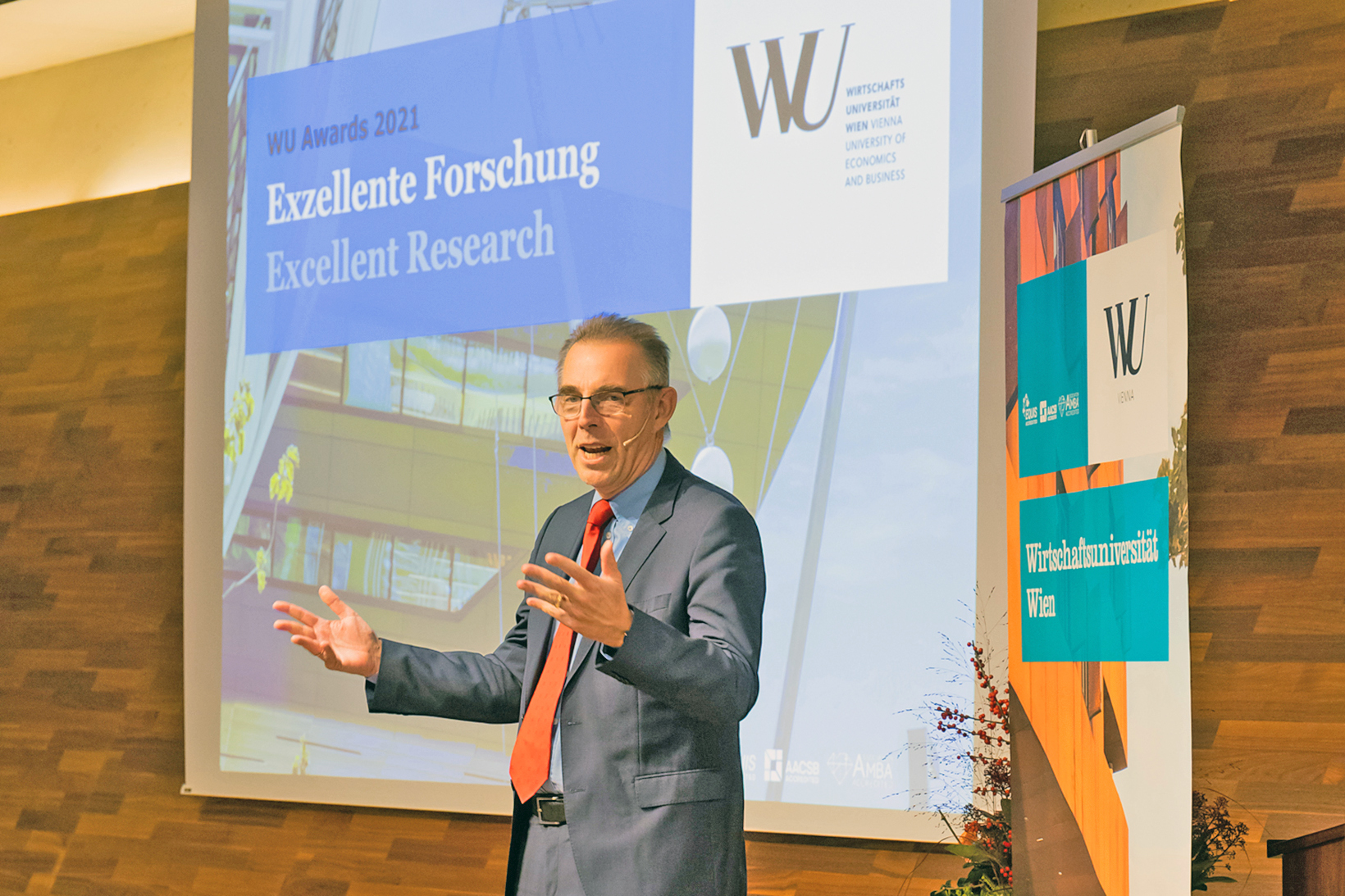 WU also turns the spotlight on its youngest researchers, with the Talenta Awards presented to the authors of the year's three best bachelor's and master's theses. The promising theses written by our (young) researchers are highly socially relevant. They address a wide range of topics, from open data and resilience in times of crisis to the European legal system and a model for forecasting oil price developments.
Award-winning bachelor's theses in 2021
Dominik Loibner (WU Bachelor's Program in Business, Economics and Social Sciences): "Crisis-Resilience of Community Housing in First Republic 'Red Vienna'"
Thomas Weber (WU Bachelor's Program in Business, Economics and Social Sciences): "Open Dataset Archive (ODArchive) – Scalable Dataset Crawling with Efficient Archiving and the Investigation of Changes Between Versions."
Nicole Grausam (WU Bachelor's Program in Business, Economics and Social Sciences): "Relative Performance Evaluation for CEOs: Compensation Practices in Large Oil & Gas and Chemical Firms"
Award-winning master's theses in 2021
Christoph von Aufschnaiter (WU Master's Program in Export and Internationalization Management): "CEO Compensation Leverage and its effect on Firm Performance and Investment Decisions"
Maria Kattavenos (WU Master's Program in Business Law): "Die Forumswahl im Zuständigkeitsbereich der Europäischen Staatsanwaltschaft"
Constantin Budin (WU Master's Program in Strategy, Innovation, and Management Control): "Forecasting Oil Price Using Web-Based Sentiment Analysis – a Test and Economic Analysis"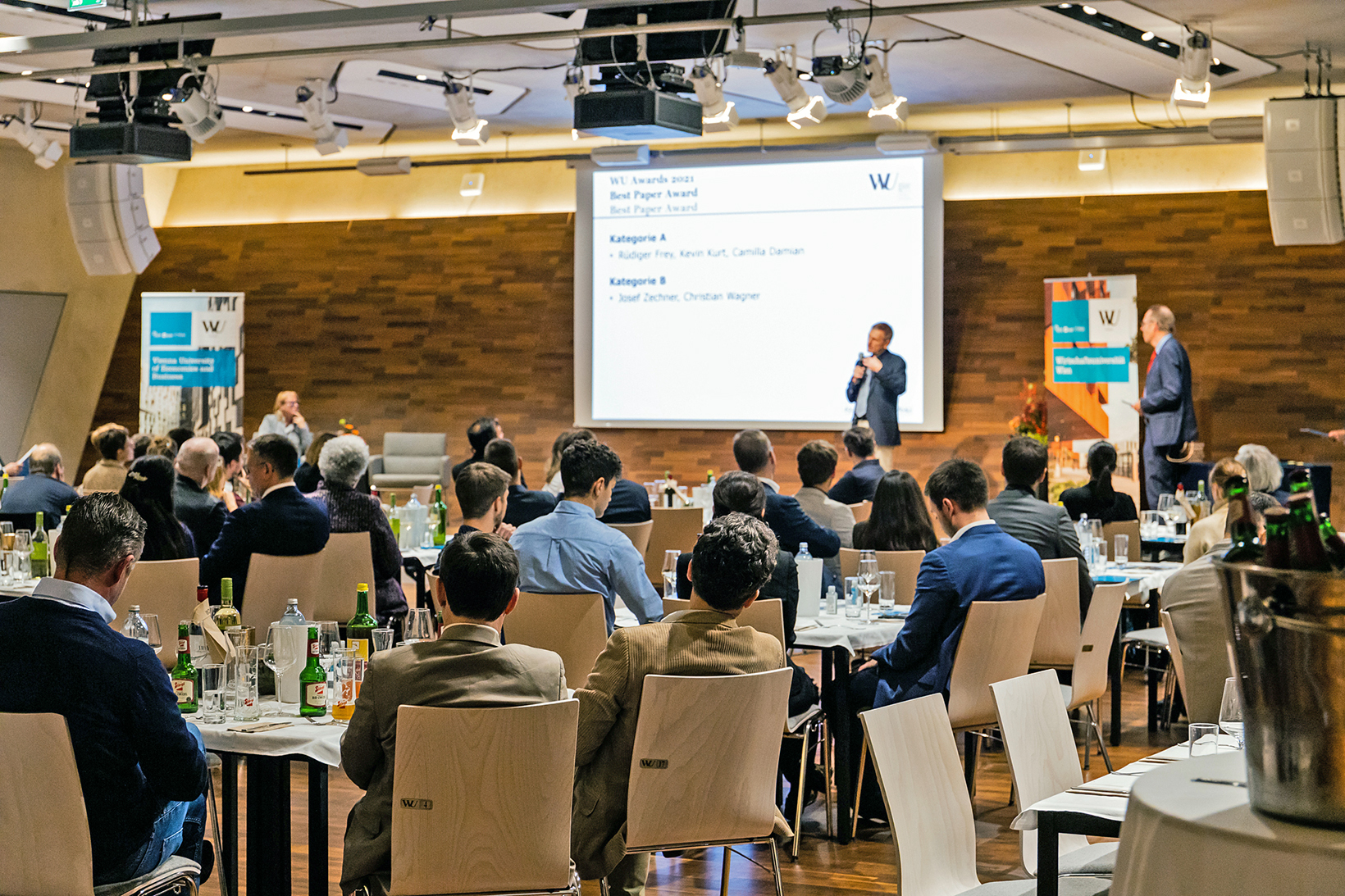 Award for Integration Research
WU alumna Maria Köpping won the Award for Integration Research from the Austrian Integration Fund (ÖIF) for her master's thesis on young refugees' access to vocational training. In her master's thesis, the graduate of WU's Master's Program in Socioeconomics concludes that in-company apprenticeships can promote the economic, social, and cultural participation of young asylum seekers and beneficiaries of subsidiary protection within society, making an important contribution to their (labor market) integration.
Promotio Sub Auspiciis
The prerequisite for a "Promotio sub auspiciis Praesidentis rei publicae" is a graduation with honors from all levels of upper secondary school, the passing of the secondary school leaving examination with honors, completion of undergraduate and graduate degrees in which all areas of the bachelor's and master's examinations as well as the master's thesis are graded with top marks ("excellent"), and completion of the dissertation and thesis defense examination with excellent grades.
Timo Goßler fulfilled all of these prerequisites and was awarded with a certificate and the Ring of Honor at a special award ceremony at WU. In his dissertation "Outsourcing in humanitarian logistics: analytical and empirical guidance for policy makers and aid agencies," Timo Goßler focused on outsourcing logistics as a key success factor for global aid operations. Only a minority of aid organizations see them as effective however. He provides recommendations for action for policy makers and aid organizations, laying the foundation for more successful outsourcing in humanitarian logistics and ultimately more efficient aid operations.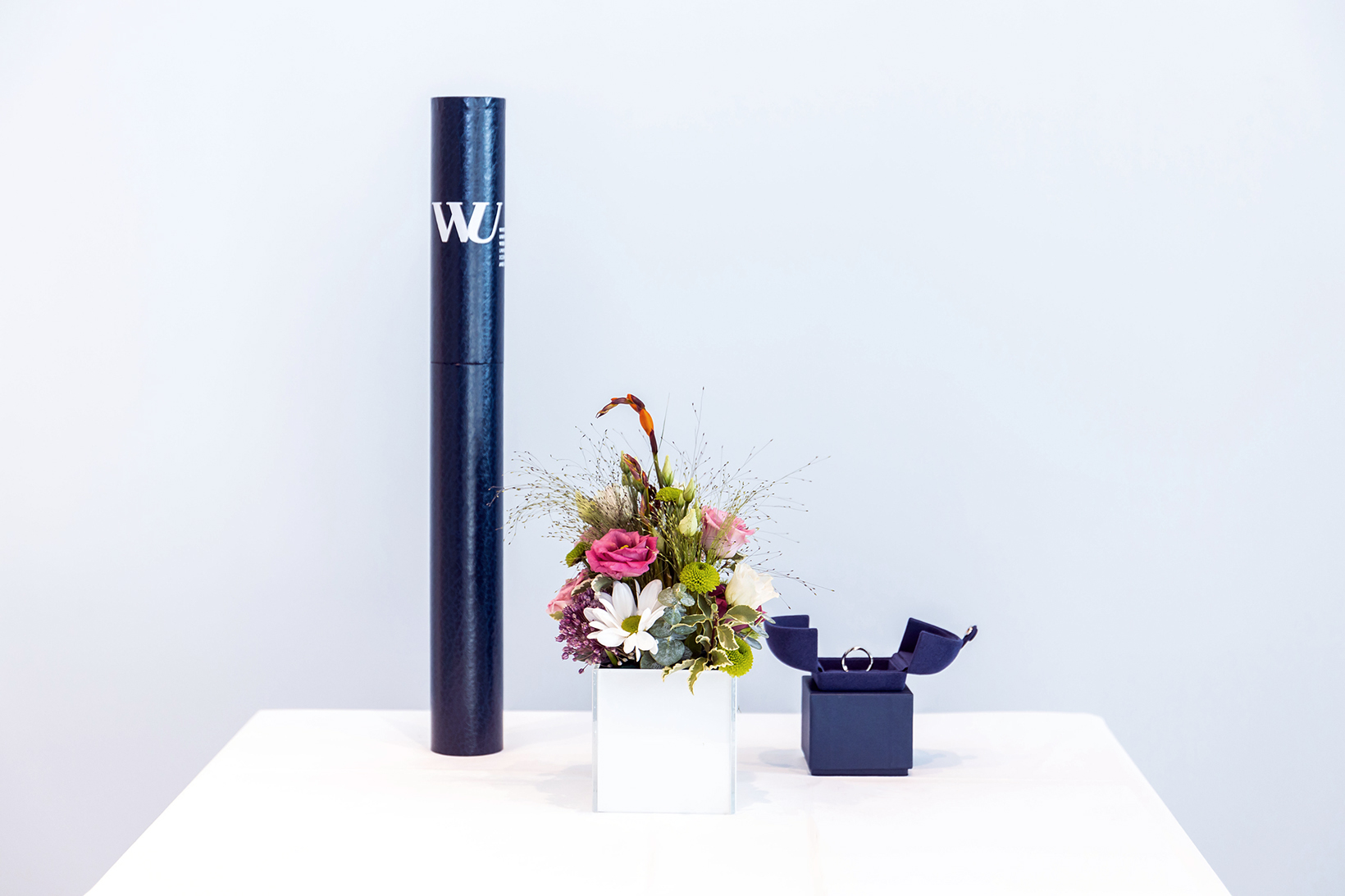 Käthe Leichter Lifetime Achievement Award
The Federal Ministry for Women, Family, Youth, and Integration at the Federal Chancellery presented Edeltraud Hanappi-Egger with the Käthe Leichter State Award for women's studies, gender studies, and equal opportunities at the workplace.
Rector Hanappi-Egger received the award in recognition of her lifetime achievements and her commitment to gender and diversity research. In particular, the award recognizes her academic work, which has contributed to a fuller understanding of diversity management.
Käthe Leichter Lifetime Achievement Award
Edeltraud Hanappi-Egger, WU Rector and Susanne Raab, Federal Minister for Women, Family, Integration and Media at the Federal Chancellery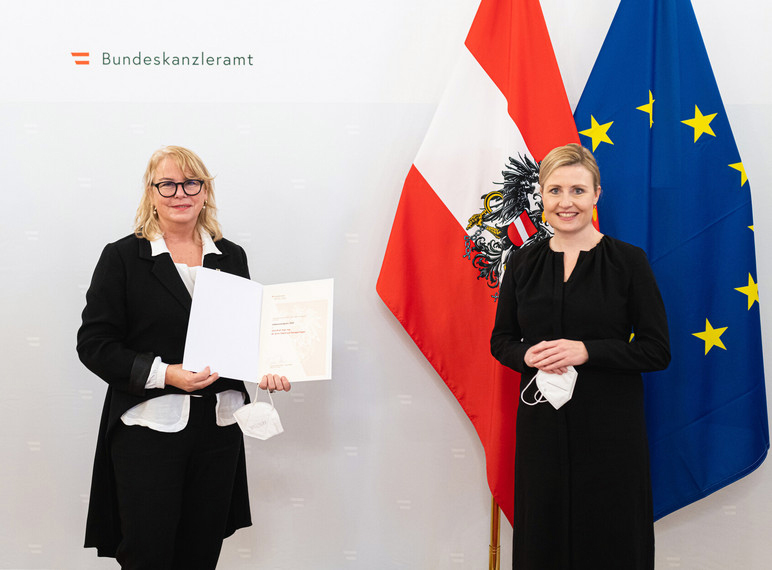 Honorary Doctoral Degree
Susanne Kalss, head of WU's Institute for Business Law, received an honorary doctoral degree from Bucerius Law School, one of Germany's leading law universities. She was selected for the honor based on her standing as an "excellent legal scholar and inspiring law teacher, as an author of key publications, and as an omnipresent figure in the discussion on and development of corporate and capital markets law."