We achieved a lot in the past year: reaccreditation with AACSB and great ranking results for our programs.
AACSB Reaccreditation
What does WU have in common with universities like Harvard, Yale, Stanford, London Business School, or St. Gallen? They all carry the prestigious AACSB accreditation. This accreditation certifies that the universities meet the highest standards in program management, faculty and researcher qualifications, and research output and impact.
Following the highly successful 2020 self-evaluation and peer review process, WU's accreditation with AACSB (Association to Advance Collegiate Schools of Business) was renewed for a further five years in 2021. This demonstrates that WU continues to push ahead with its long-term internationalization strategy and is firmly committed to its claim of being one of Europe's leading universities for business and economics.
The reviewers were particularly impressed with WU's performance in dealing with the pandemic, its leadership and governance structures, characterized by clear agendas, and its commitment to being a responsible university.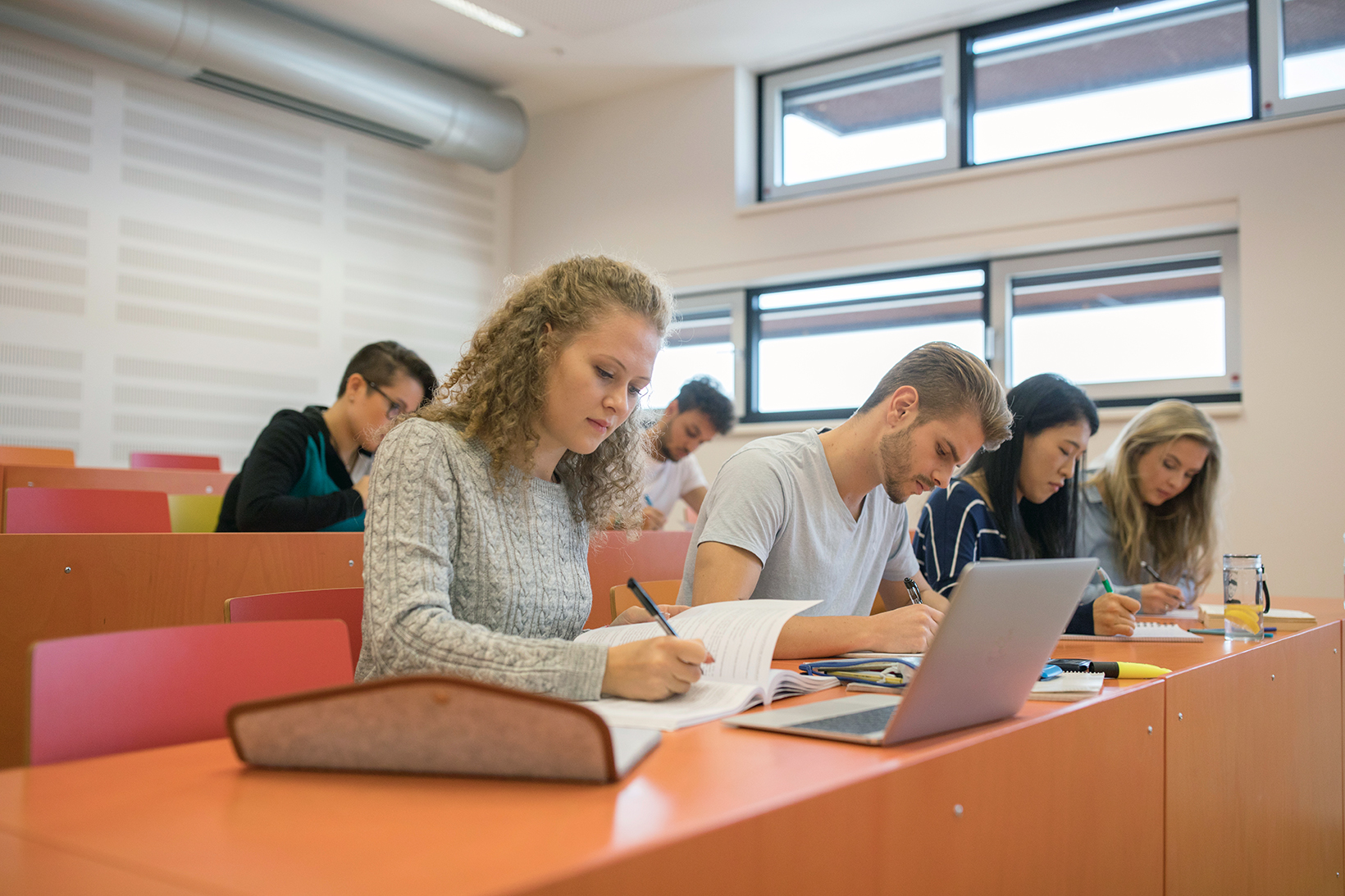 "WU participates in such evaluation proceedings on a regular basis to make sure that the quality of our research and teaching activities is assessed and certified by external parties, based on international standards."
High Quality Confirmed
WU's excellent performance in international rankings is one indicator that WU and its programs are among the best in business and economics worldwide. They confirm: Our graduates are in great demand with employers, they are well trained and educated, and they have international experience.
Top rankings of WU Master's programs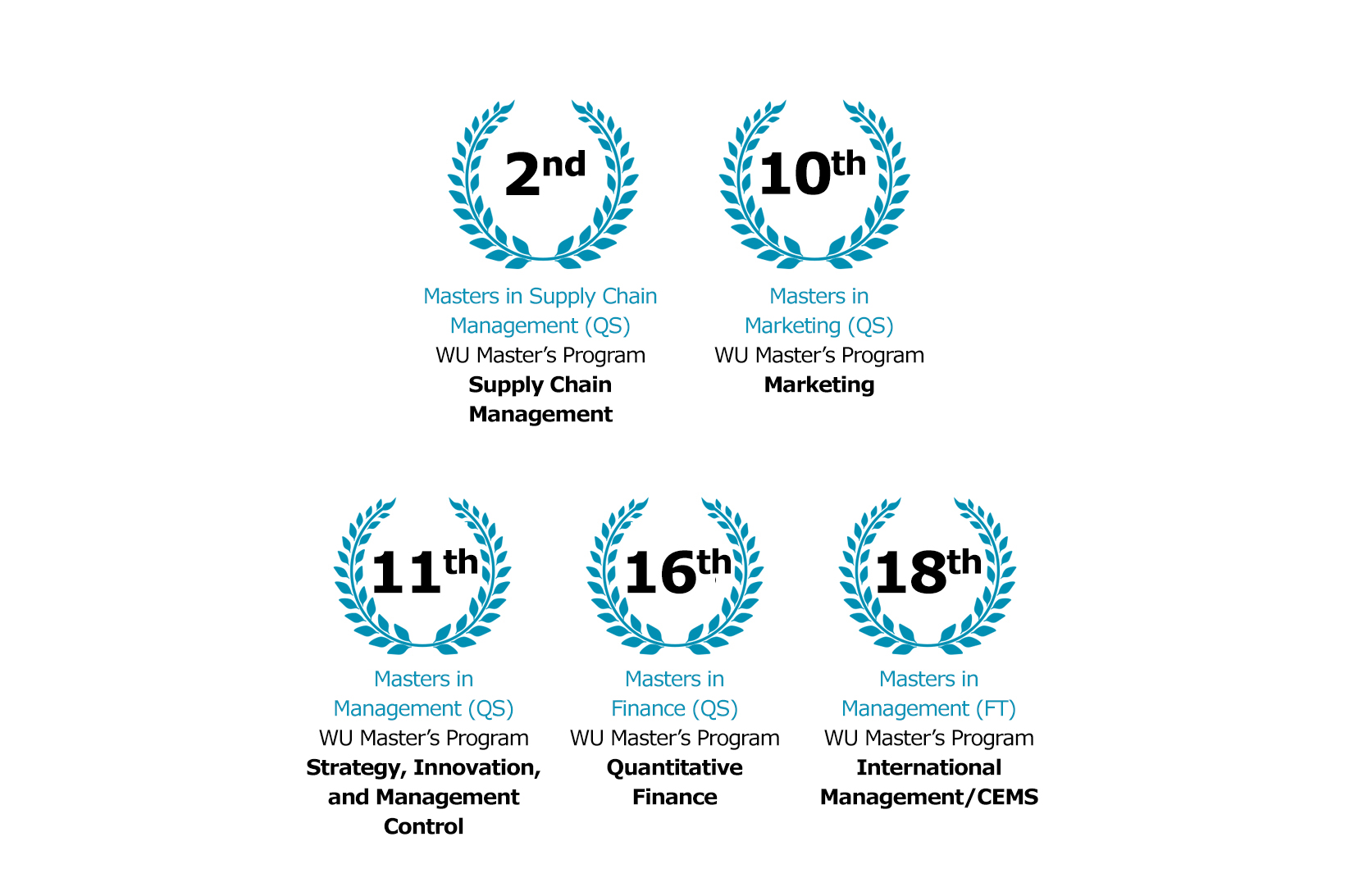 "In any case, the top scores of our master's programs in the latest QS ranking show that WU performs excellently on the international market and offers an excellent range of programs."
FT Ranking: Among the best
The British business daily Financial Times publishes its European Business School Ranking every year, categorizing Europe's best business schools into five separate program rankings. The five program rankings are used to calculate the final score. In 2021, WU came in at an excellent 41st place – excellent because WU only participates in two of these individual sub-rankings. WU is the highest-placing school with only two individual program rankings.
In the global Masters in Management ranking, the Master's in International Management/CEMS program, available in Austria exclusively at WU, came in at an outstanding 18th place.
The Financial Times ranks the WU Executive Academy's Global Executive MBA among the best programs in the world. It came in at 34th place in the Executive MBA Ranking, making it the 6th best program in the entire EU, and putting it in second place in the German-speaking region.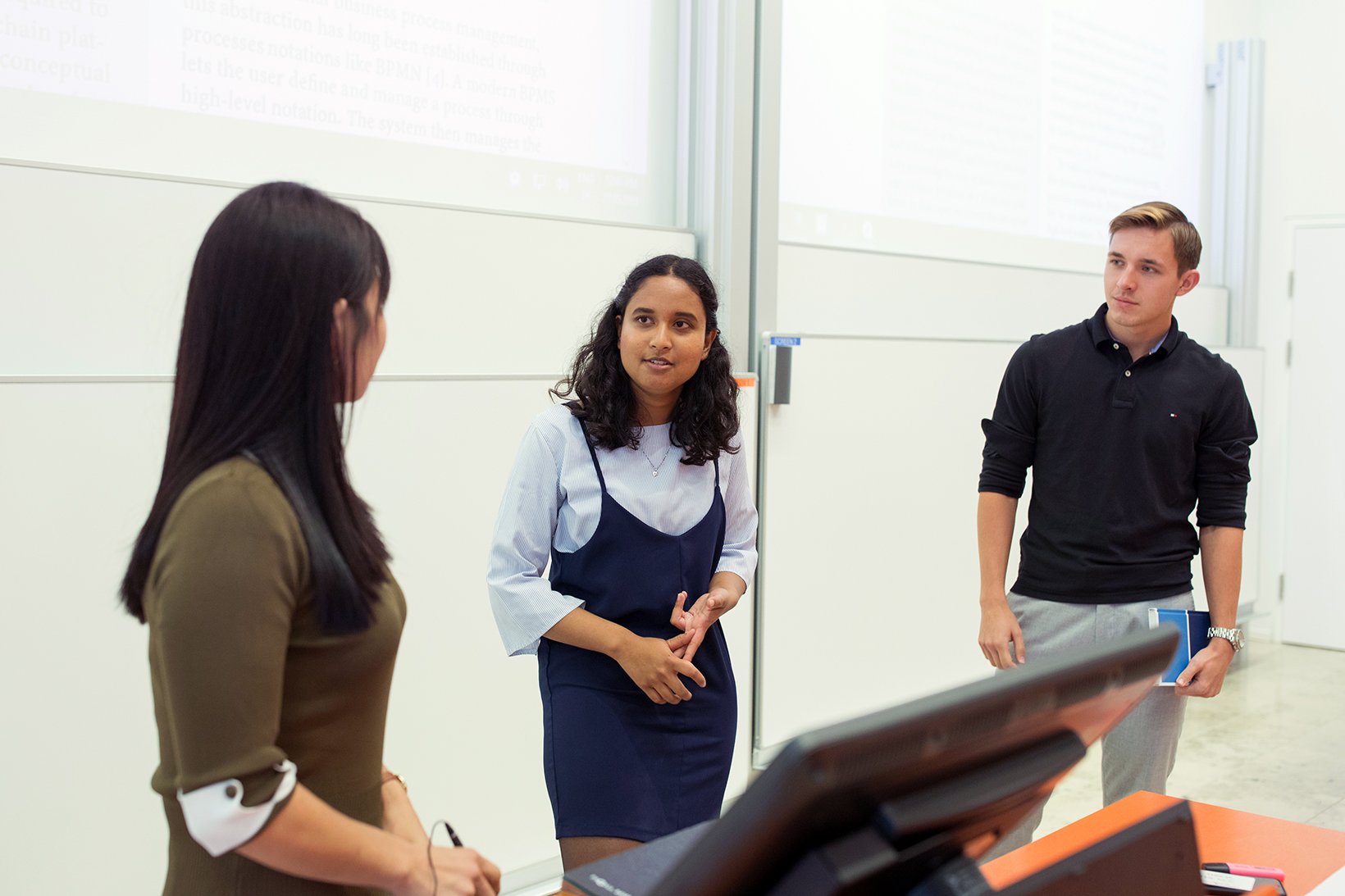 Top places in the QS Ranking
Four of WU's English-taught master's programs scored very well in the 2022 Business Masters Rankings by Quacquarelli Symonds (QS). In the Masters in Finance ranking, WU's Master's Program in Quantitative Finance climbed to an outstanding 16th place out of a total of 179 programs ranked. Strategy, Innovation, and Management Control came in at 11th place in the Masters in Management ranking, out of a total of 155 programs. The Master's Program in Marketing took an excellent 10th place in the Masters in Marketing ranking. 105 programs were included in this category.
WU's Master's Program in Supply Chain Management was included in the ranking for the first time last year, debuting at 3rd place, and climbed to the impressive 2nd place out of 62 ranked programs in this year's ranking, just one place behind MIT (USA).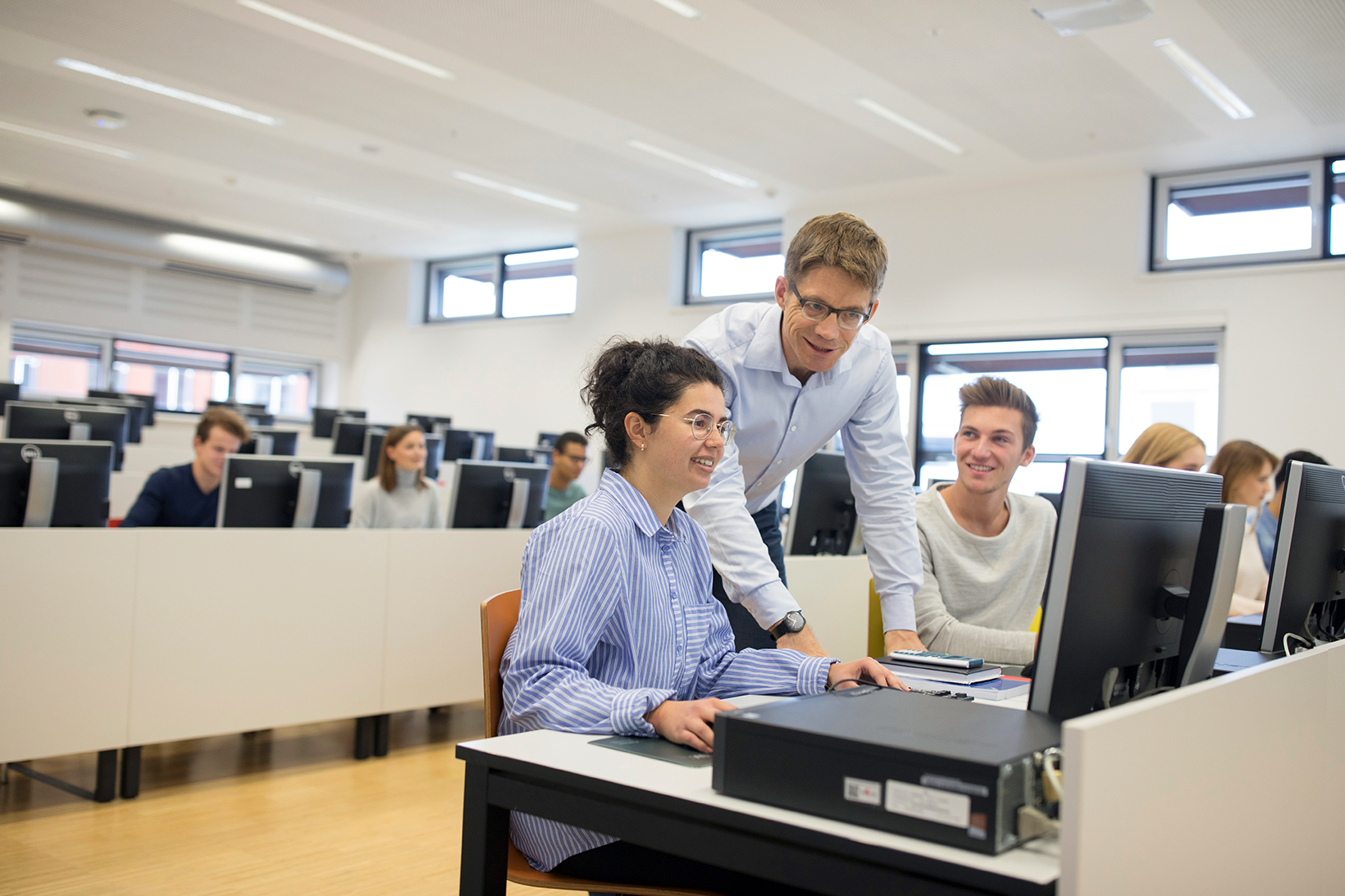 First-Class Research
VWL Ranking by the German Handelsblatt
WU is Austria's top address for economic research. In the current VWL Ranking by the German business daily Handelsblatt, our university comes in at 10th place, making it the leading Austrian university in the field of economics. Josef Zechner is ranked as the best WU researcher (Lifetime and Author Rankings). Further WU researchers included in the Author and Lifetime Rankings are Klaus Prettner, Armon Rezai, Clive Spash, Andrea Weber, Jesus Crespo-Cuaresma, and Harald Badinger. Klaus Prettner is ranked as WU's best Young Economist. Armon Rezai, Florian Szücs, Stefanie Peer, and Harald Oberhofer are also listed in this category.
Most influential economists
The Austrian daily newspaper Die Presse, in cooperation with FAZ (Germany) and NZZ (Switzerland), publishes an annual list of the year's most renowned economists. The rating is based on the researchers' impact in science, politics, and the media. In 2021, two WU researchers made it into the top 20.
Katharina Mader from the Department of Economics placed 16th, mainly for her level of political influence. Her research focuses on feminist economics, unpaid labor, and gender-responsive economic policy.
Harald Oberhofer also works at the Department of Economics. He came in at 19th place for his work on international economic relations.