The project applications submitted by WU researchers were highly successful in national and international calls in 2021.
EU Framework Programs
ENGAGE.EU R&I
Building Engaged Research and Innovation Ecosystems
R&I is the first project to result from the ENGAGE.EU European University initiative. This project will strengthen especially the research aspects of the European University. In particular, WU will be identifying common research areas but also factors that hinder research, be in charge of developing a plan for "inno-preneurial ecosystems," and also take the lead in developing courses on dissemination and communication.
Project partners: Libera Università Internazionale degli Studi Sociali Guido Carli, Norwegian School of Economics, Tilburg University, University of Mannheim, University of National and World Economy, Université Toulouse 1 Capitole
Cities4PEDs: Research, Exchange and Collaboration on City Levers to Enable PEDs across Diverging Contexts
Project head (WU): Verena Madner (Institute for Law and Governance)
The Cities4PEDs project is funded by the Joint Programming Initiative "Urban Europe." In Cities4PEDs, the cities of Vienna, Brussels, and Stockholm are working with research and innovation experts to explore how cities' legal instruments and planning processes need to be adapted in order to create positive energy districts and neighborhoods (PEDs) that produce more energy than they consume. The project also analyzes how organizational structures in the neighborhoods can support this goal and how citizens and other local groups can participate in the development of PEDs.
Project partner: Architecture Workroom Brussels vzw, Urban Innovation Vienna GmbH, Ville de Bruxelles, Stockholms Stad, 3E N.V., City Mine(d) vzw, City of Vienna – MA 20, Wien 3420 Aspern Development AG, FH Technikum Wien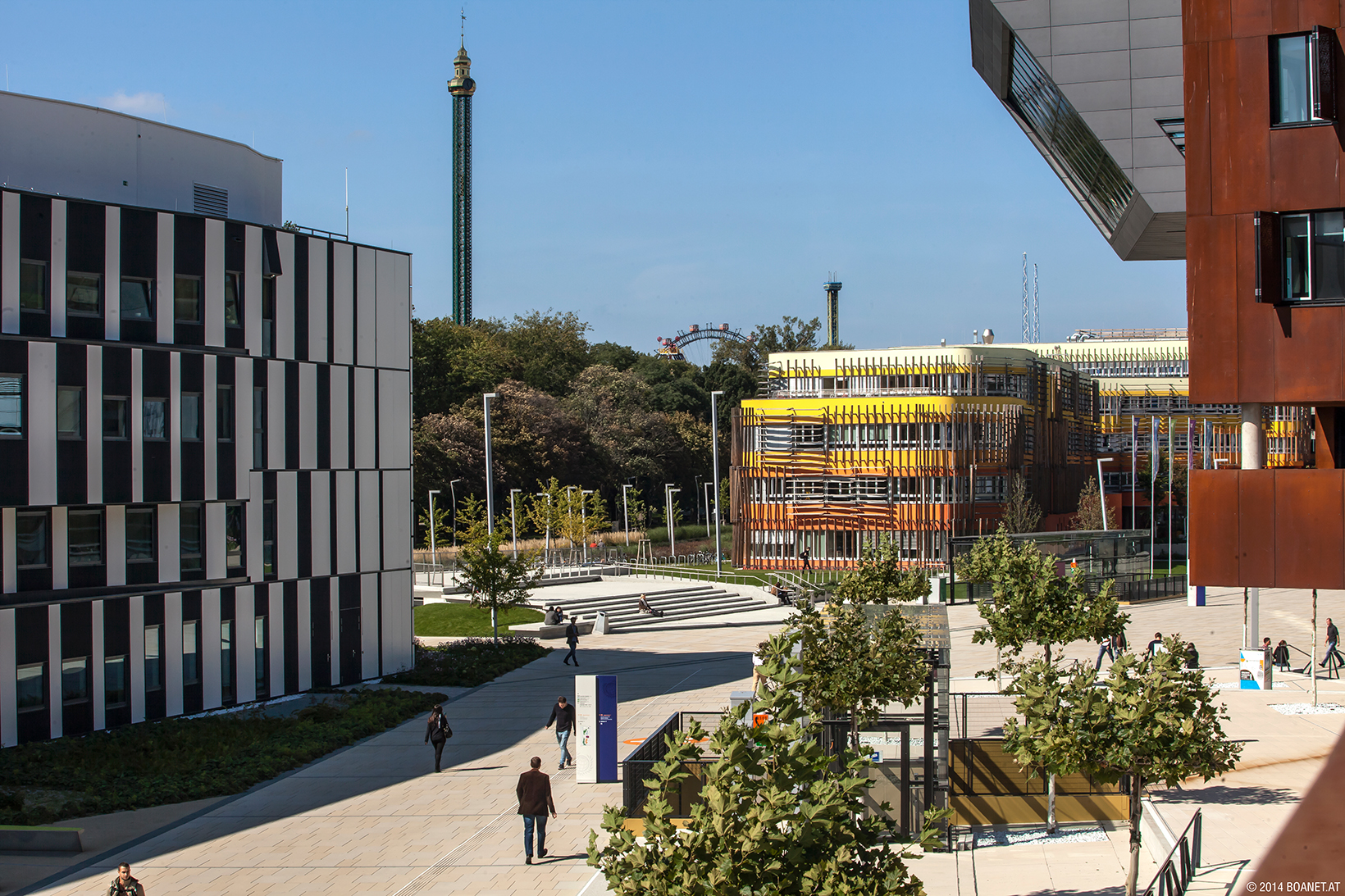 ERASMUS+ (Teaching and Research Collaborations)
Green Skills for Cities – A Cross-Disciplinary Service Learning Platform Integrating Design, Business, Botanics and Technology (G4C)
Project head (WU): Christian Rammel (Competence Center for Sustainability Transformation and Responsibility)
The project is coordinated by WU.
Developing Process Mining Capabilities at the Enterprise Level
Project head (WU): Jan Mendling, Institute for Data, Process and Knowledge Management
Time to Fresh Up: Cultivating Economic Literacy for Resilient Work in Europe
Project head (WU): Clive L. Spash, Institute for Multi-Level Governance and Development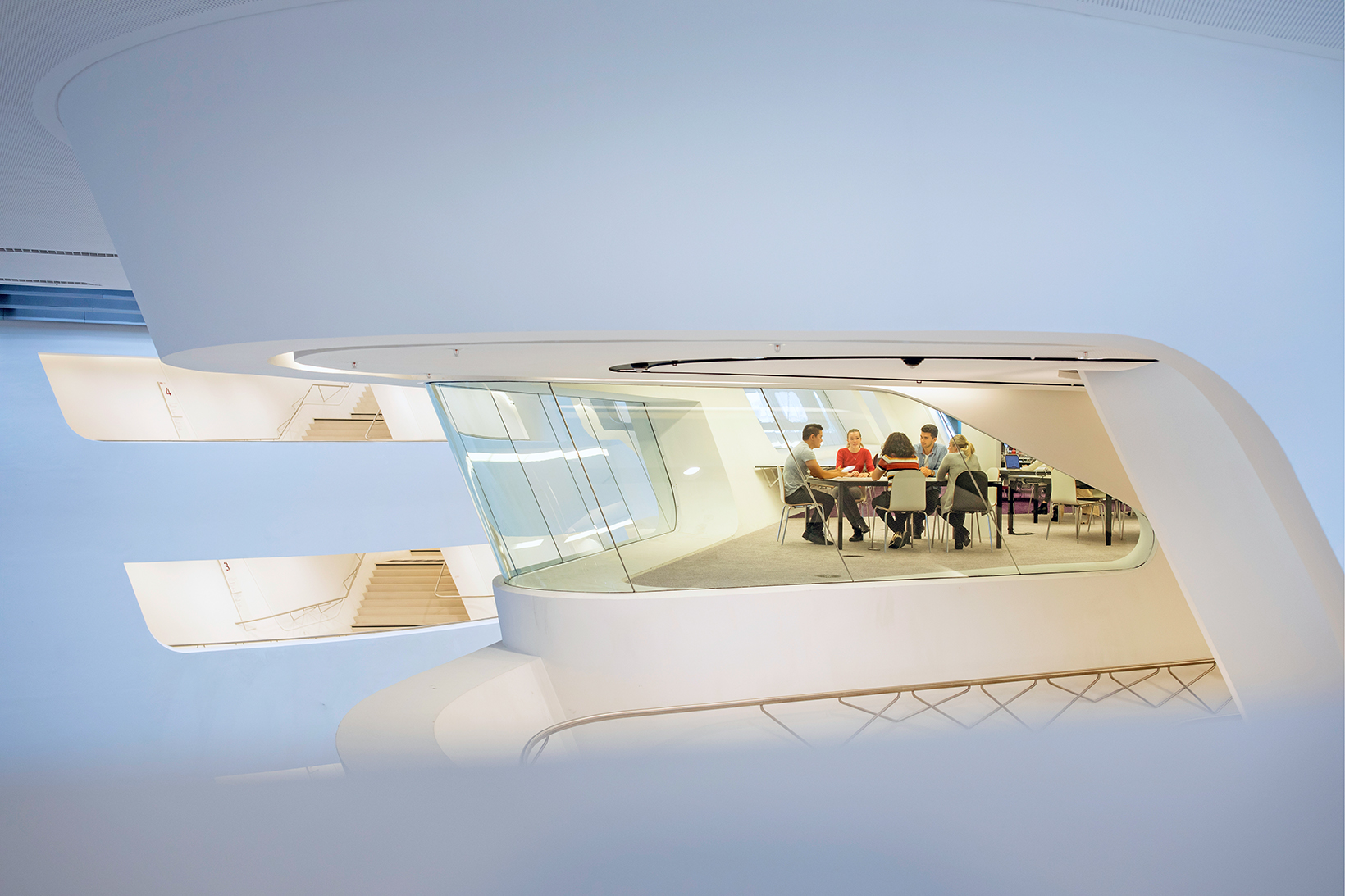 National Research Collaborations
Digital Innovation Hub
WU has been a member of the Digital Innovation Hub "Innovate" since 2021. The initiative is intended to inspire a pioneering spirit in small and medium-sized businesses and increase awareness of the digital transformation among their employees. The focus is on promoting innovation skills in key technologies and on linking science with business and the working world of today. First and foremost, the Innovate program is aimed at businesses from the following three sectors: the energy industry, agriculture, and wood and forestry.
Austrian Research Promotion Agency (FFG)
FLADEMO: Comprehensive Mobility Service Guarantee
Project head (WU): Sebastian Kummer and Stefan Schönfelder (Institute for Transport and Logistics Management)
Austria's transport will be facing major challenges in the coming decades. Climate change issues, systems that are overburdened in some areas and not working to capacity in others, demographic and social change, technological upheavals and opportunities, and limited financial resources for public transport are just some of the current transport policy challenges that demand intelligent, regionally tailored measures.
In particular, climate change and the commitment to meeting the EU climate targets by 2040 require a transformation of the Austrian transport system in a relatively short time. Such a transformation can only succeed if the strategy of an integrated policy mix of regulatory as well as complementary measures is not only implemented but strictly enforced. The FLADEMO study investigates how the idea of essentially guaranteeing public mobility services can be brought to life in all regions of the country, what framework conditions are necessary, and what effects the (possibly gradual) implementation would have.
Project coordinator: TU Wien
Project partners: Austrian Institute for Economic Research, Elke Szalai
APPETITE: AI-Driven Collaborative Supply and Demand Matching Platform for Food Waste Reduction in the Perishable Food Supply Chain
Project head (WU): Gerald Reiner (Institute for Production Management)
APPETITE's goal is to reduce food waste by 10% by 2030 through prevention. Logistics processes will be made more transparent and efficiency increased by reducing transportation costs. This will be made possible through cooperation and the integration of AI-driven forecasting and logistics optimization methods. APPETITE's key innovations, which will enable significant food waste reduction in the future, include heterogeneous data integration and (near) real-time capabilities.
Project coordinator: Fraunhofer Austria Research
Project partners: TU Wien, Kastner Großhandelsgesellschaft m.b.H., METRO Cash & Carry Österreich GmbH, SPAR Österreichische Warenhandels-Aktiengesellschaft, IT-Power Services GmbH, Invenium Data Insights GmbH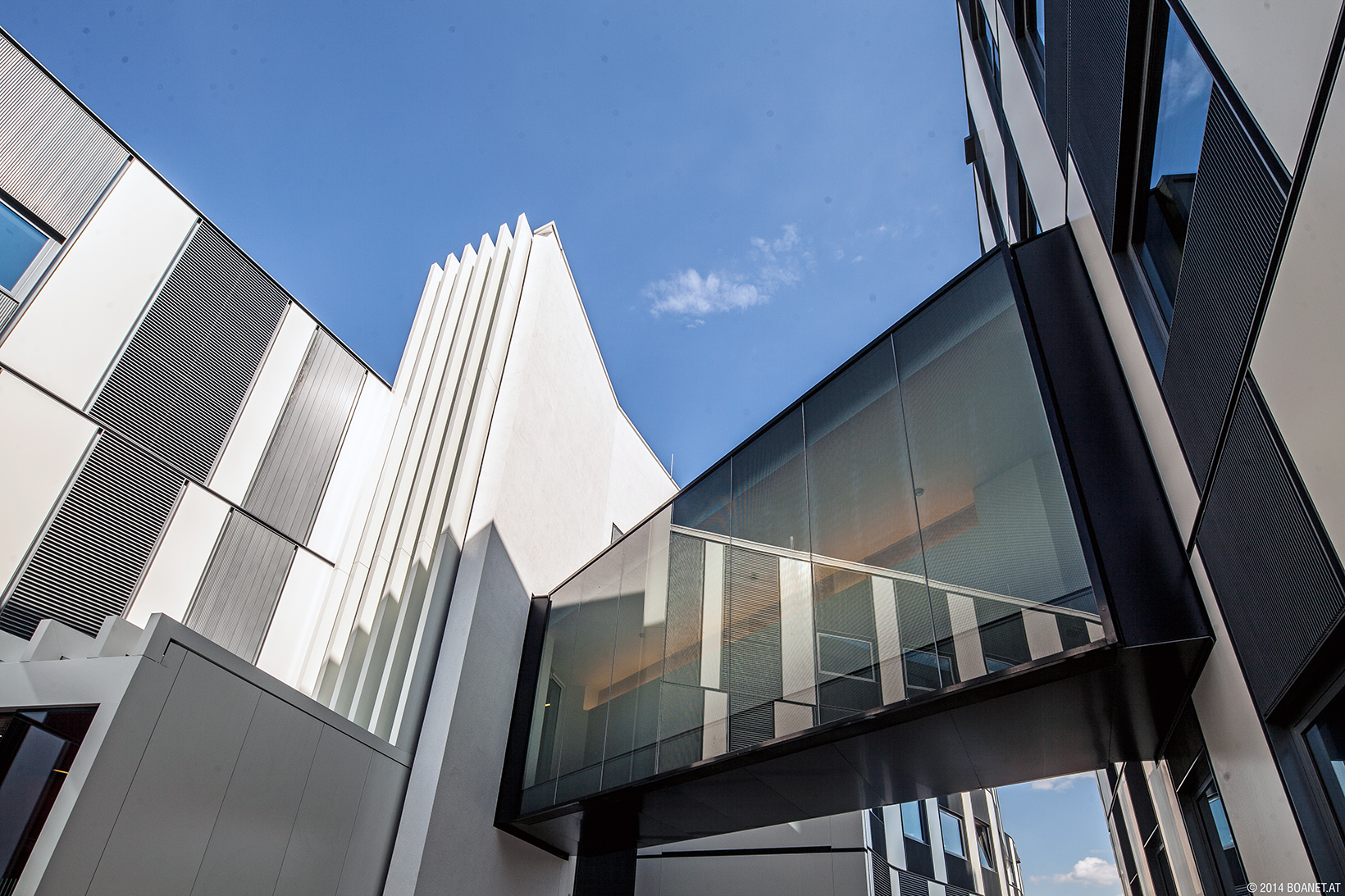 National Funding Agencies
2021 was an exceptionally successful year for WU in acquiring funding from national funding agencies like the OeNB Anniversary Fund, the Austrian Science Fund (FWF), and the Austrian Research Promotion Agency (FFG).
OeNB Anniversary Fund
Dispute Resolution in Value-Added Tax
Project head: Karoline Spies (Institute for Austrian and International Tax Law)
Introduction of a Global Minimum Tax
Project head: Georg Kofler (Institute for Austrian and International Tax Law)
The Fiscal Constitution of the European Union According to the EU Recovery Plan
Project head: Andreas Orator (Institute for European and International Law)
Sustainable Finance: Sustainable Corporate Governance Through Institutional Investors
Project head: Philipp Fidler (Institute for Business Law)
Local Effects of a Pandemic: A Holistic Assessment of the Austrian Residential Housing Market
Project head: Sofie Waltl (Institute for Macroeconomics)
The Viral Transmission Risk of Occupations in Austria and Its Implications for Automatability
Project head: Klaus Prettner (Institute for Macroeconomics)
Strategic Choices of Sourcing Platforms
Project head: Georg Reischauer (Institute for Strategic Management)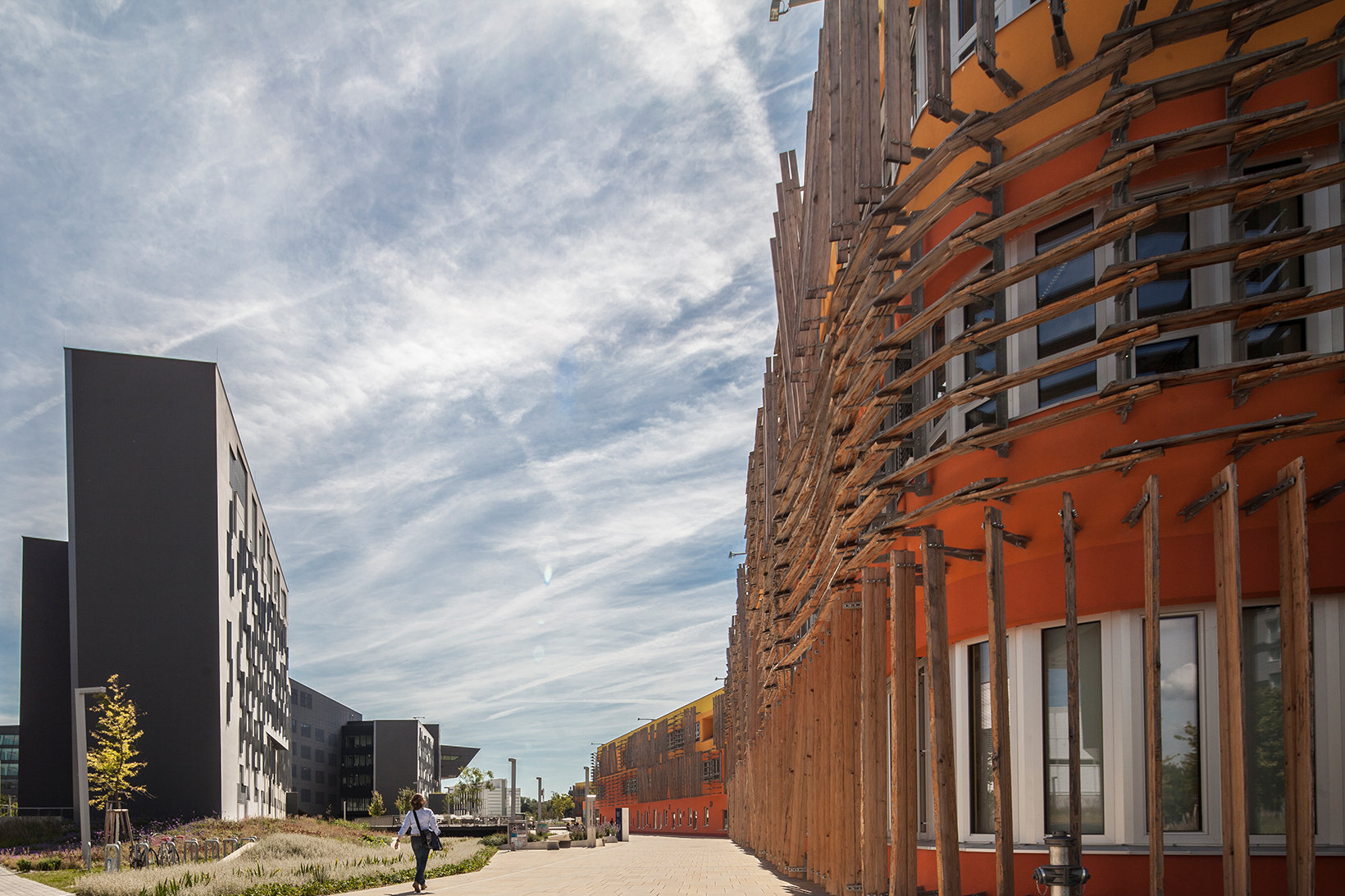 Austrian Science Fund (FWF)
The FWF's 1,000 Ideas Program supports completely new, daring, or particularly innovative research ideas that challenge current academic principles. The program is looking for ideas with high academic and transformative potential, i.e. ideas that question conventional wisdom in their discipline or have the potential to bring about an unexpectedly major advance for the field. Out of 270 submissions, 22 projects were selected for funding, including two by WU researchers.
The Benefits of Business in a Post-Pandemic World (1,000 Ideas Program)
Project head: Christof Miska (Institute for International Business)
Identifying Gender Bias in Children's Literature (1,000 Ideas Program)
Project head: Laura Vana (Institute for Statistics and Mathematics)
Workplace Bullying – A Behavioral Economic Analysis (Hertha Firnberg Program)
Researcher: Kerstin Grosch (Institute for Markets and Strategy)
Colonial Administration and Economic Development
Project head: Valentin Seidler (Institute for Macroeconomics)