We offer our employees an environment where they can realize their full potential and make a real impact.
Meaningful Work
Working at WU is more than just doing a job. The employees who participated in our employer branding focus groups found their work at WU inspiring and were convinced that they were making a contribution to shaping the future. "think:impact – Join the minds that shape the future" is the slogan for our new employer branding campaign. We also developed a new design and wording for job advertisements. Our new job portal shows potential applicants what sets WU apart as an employer, and we have begun to make greater use of social media to find and recruit new employees.
We also used 2021 to reposition WU as an employer at Austria's largest career fair for students and graduates: WU has exhibited at the Career Calling fair as an employer for many years. Although our 2021 booth was virtual due to the pandemic, we were available for questions and consultations, published job openings, and hosted an insight session where we introduced WU as an employer.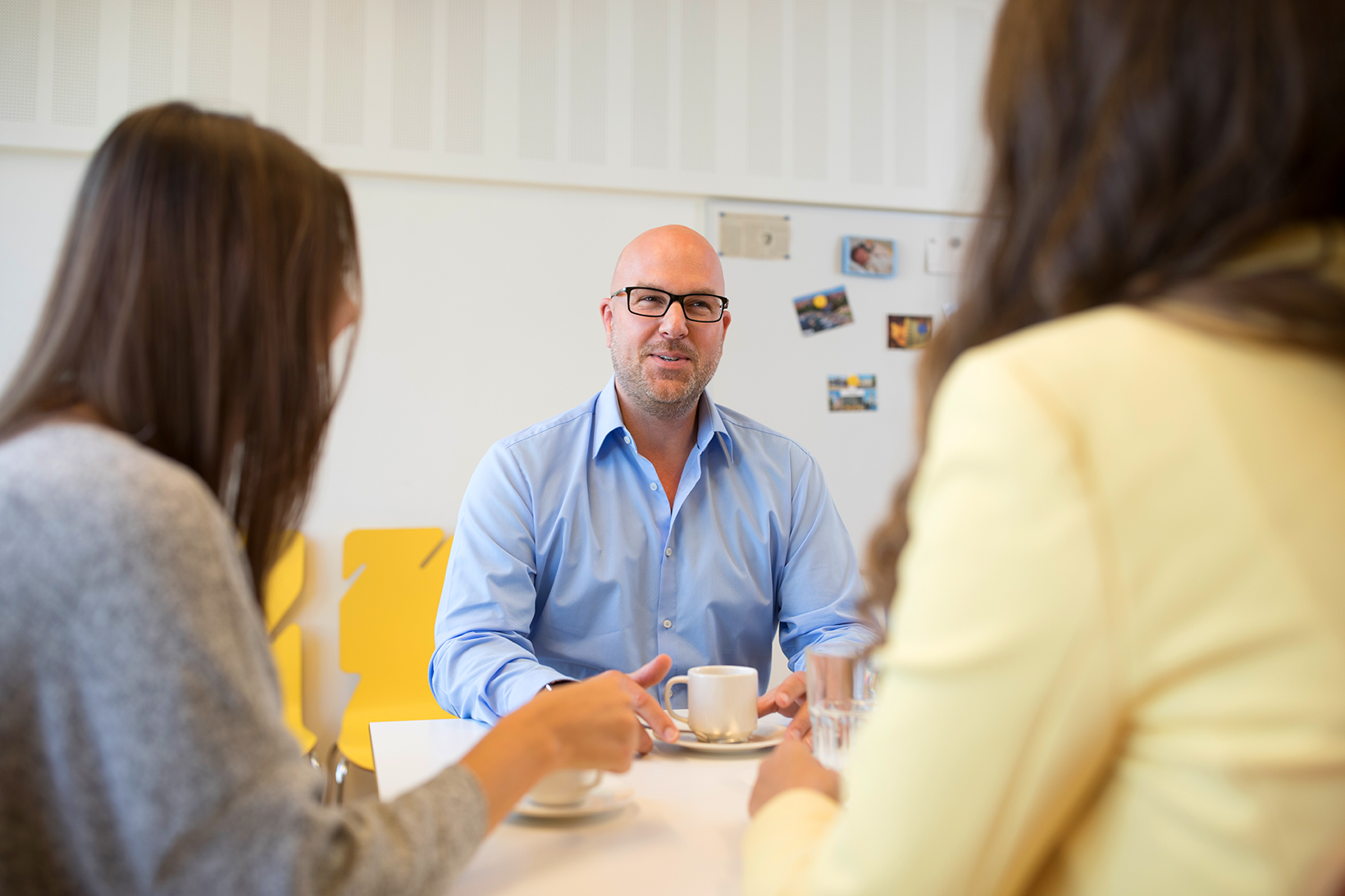 Returning to Campus
In the spring, we began returning to normal on-campus operations after the long period of teleworking due to the COVID-19 pandemic. We gave our management staff helpful tips on supporting their teams during this phase and helped them with the organizational efforts required for a return to working on location.
In addition to our regular in-house training program, we created a reboarding workshop program for all employees, covering topics like "Navigating Uncertain Times," "Dealing with Conflicts," or "Working On and Off Campus."
Improved Services
As part of WU's digitalization strategy, the Personnel Development Office has launched a new platform for its in-house training courses. This platform provides employees with a simplified and targeted search for suitable training courses, and users can manage their own course registrations online.