We give our students the opportunity to acquire the skills they need to act responsibly in an international environment.
Internationalization for All
We believe that in the 21st century, all of our graduates should have international experience. Without this, they will not be able to mature into responsible managers. Under the motto "Responsibility and Diversity," we worked hard last year to give all students the opportunity to gain international experience without barriers. International programs at WU or online allow people who are unable to travel to meet students and faculty from renowned foreign universities without ever leaving Campus WU. We offer scholarships to support students who otherwise might not be able to afford to go abroad.
To raise awareness among our incoming and outgoing exchange students about sustainability aspects of travel, we launched a "Green Mobility" campaign on the WU website and our social media platforms.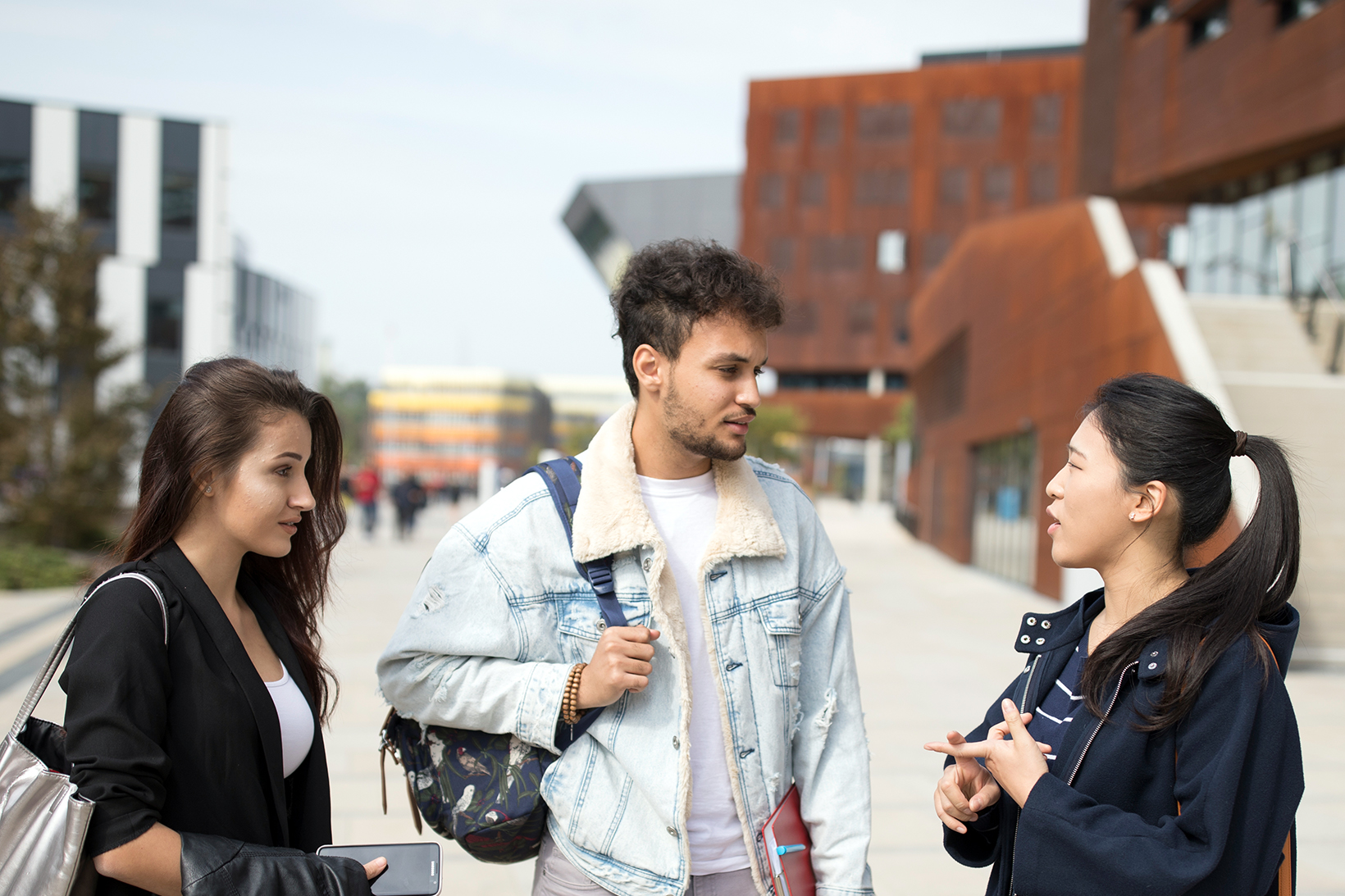 Support for International Mobility
WU awards special support grant
For some students, it's not easy to go abroad: Limited financial resources, disabilities, chronic illness, caregiving responsibilities, or other legitimate reasons can make international mobility difficult or even impossible without additional financial support. WU now provides 10 scholarships per year to support these students.
WU awarded Erasmus+ Charter for 2021–2027
The charter is awarded by the European Commission and certifies that a university fulfills all the requirements for successful participation in the Erasmus+ program.
There is a special focus on four key areas:
Inclusion and diversity
Digital transformation
Green Erasmus+
Shared values and social participation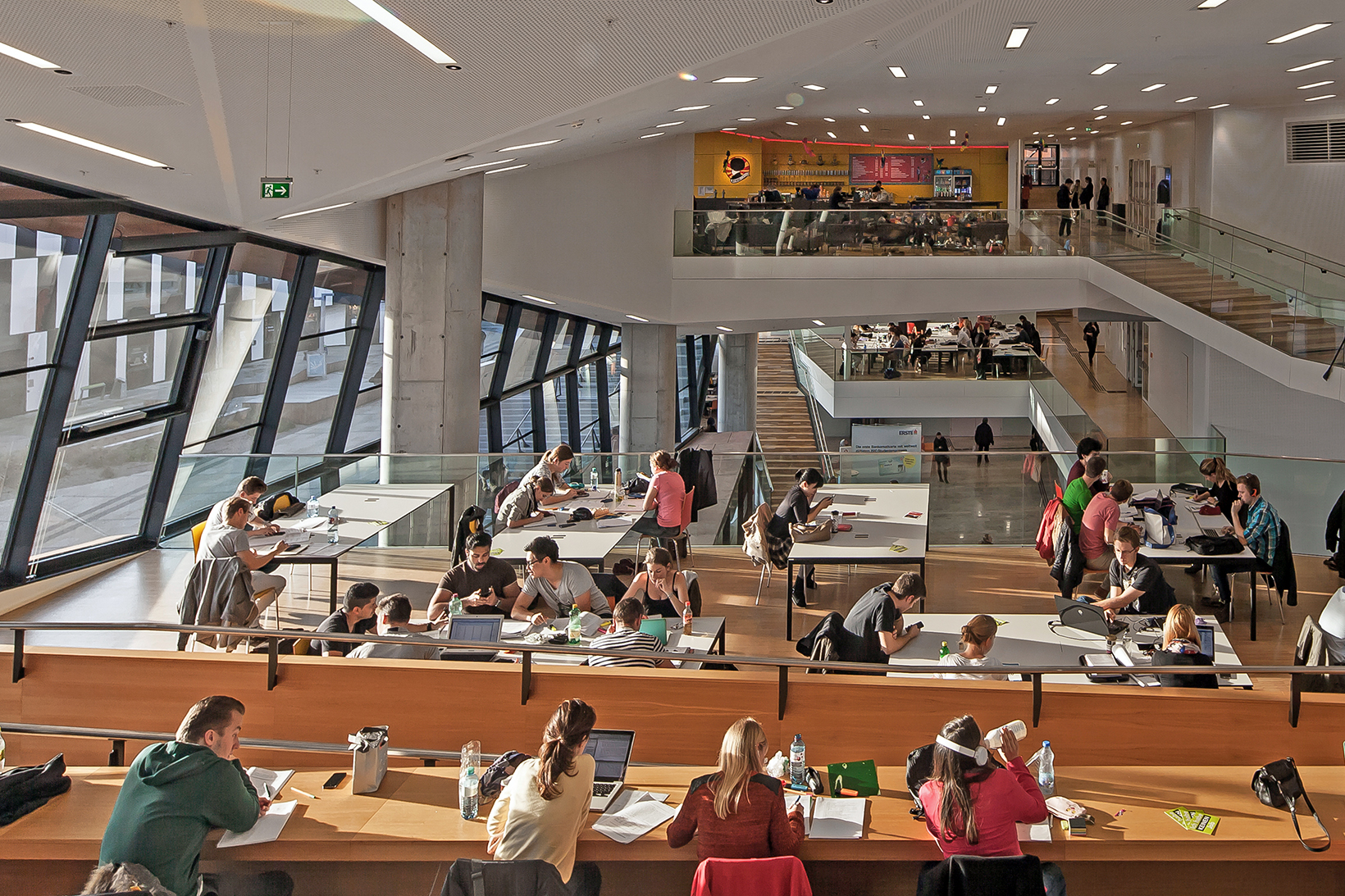 Mondi International Scholarship
Over 50% of the students in WU's English-taught programs are international, hailing from countries around the world. It's important to us to make studying at WU possible for international students whose socioeconomic background might otherwise prevent it. This is why we launched a new scholarship program in the 2021/22 academic year: the Mondi International Scholarships. Seven scholarships for master's program students are available each year, and at least four of them must be awarded to women.
Mondi International Scholarships – 2021/22 academic year
28 women,

10 men

11 from lower-middle-income countries,

27 from upper-middle-income countries
6 women,

1 man

2 students from Vietnam,

1 each from Russia, Turkey, Mexico, India, and Brazil

4 scholarships for Supply Chain Management,

1 each for Marketing, Digital Economy, Economics