With diversity and inclusion aspects always in mind, WU offers a wide range of international learning opportunities that go beyond physical mobility.
Students who cannot or do not want to spend time in another country during their studies – for whatever reason – also have the opportunity to have an international learning experience within the framework of our online programs.
"For a responsible university like WU, it's important to offer exchange programs that are accessible to everyone interested in attending them, independent of socioeconomic background and potential barriers."
ECOL
The European Common Online Learning Initiative (ECOL) is a new initiative by seven European universities. Each institution offers online courses and reserves a fixed number of places for students from the other participating universities.
Participating universities
Aalto University
Bocconi University
Copenhagen Business School
Ramon Llull University – ESADE
Erasmus University Rotterdam – RSM Rotterdam School of Management
HEC Paris
University of St. Gallen
WU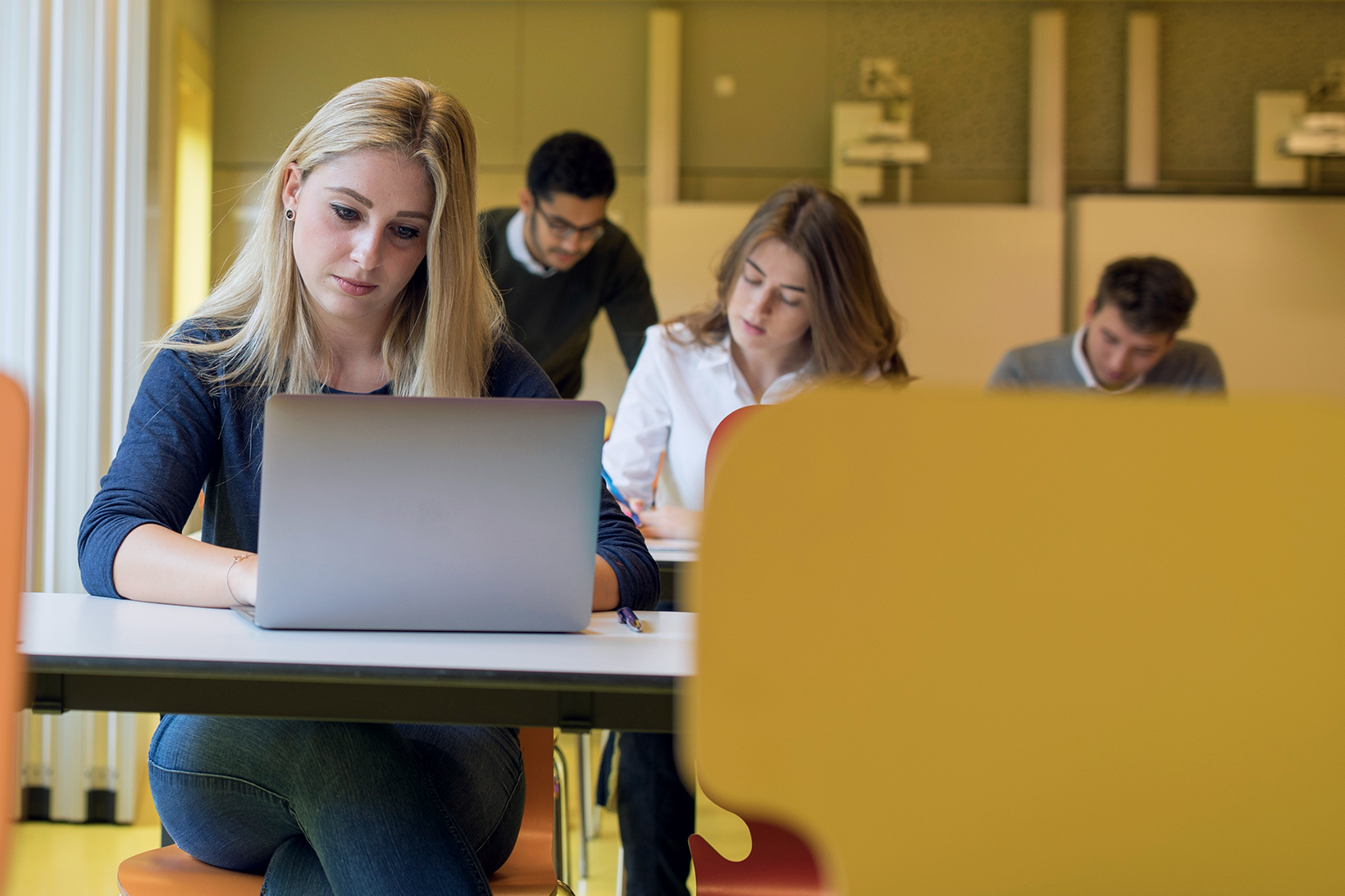 But what's so innovative about ECOL?
We will be expanding and developing the course portfolio over time. Courses will be adapted to adhere to EU principles like innovation, digitalization, sustainability, and inclusion. This is how we specifically promote responsible management education: ECOL students and alumni value diversity, critically reflect on their actions, and embrace social as well as corporate responsibility.
Demand was high among WU's bachelor's students. In the first application round, 65 people applied for the 23 available places. Eleven additional places were assigned in the second application round.
"I would recommend ECOL to all WU students without reservation. It's a wonderful opportunity to be introduced to new topics, experience international exchange, and meet new people. Overall, it was one of the most memorable experiences during my time as a student."
ENGAGE.EU
WU is part of the European University ENGAGE.EU (see chapter "Impact"). One of ENGAGE.EU's many objectives is to bring students from the seven cooperation universities together. To help reach this goal, there is an Online Exchange Initiative with programs that focus on social responsibility. In the 2021/22 winter semester, 60 students participated in 182 online courses.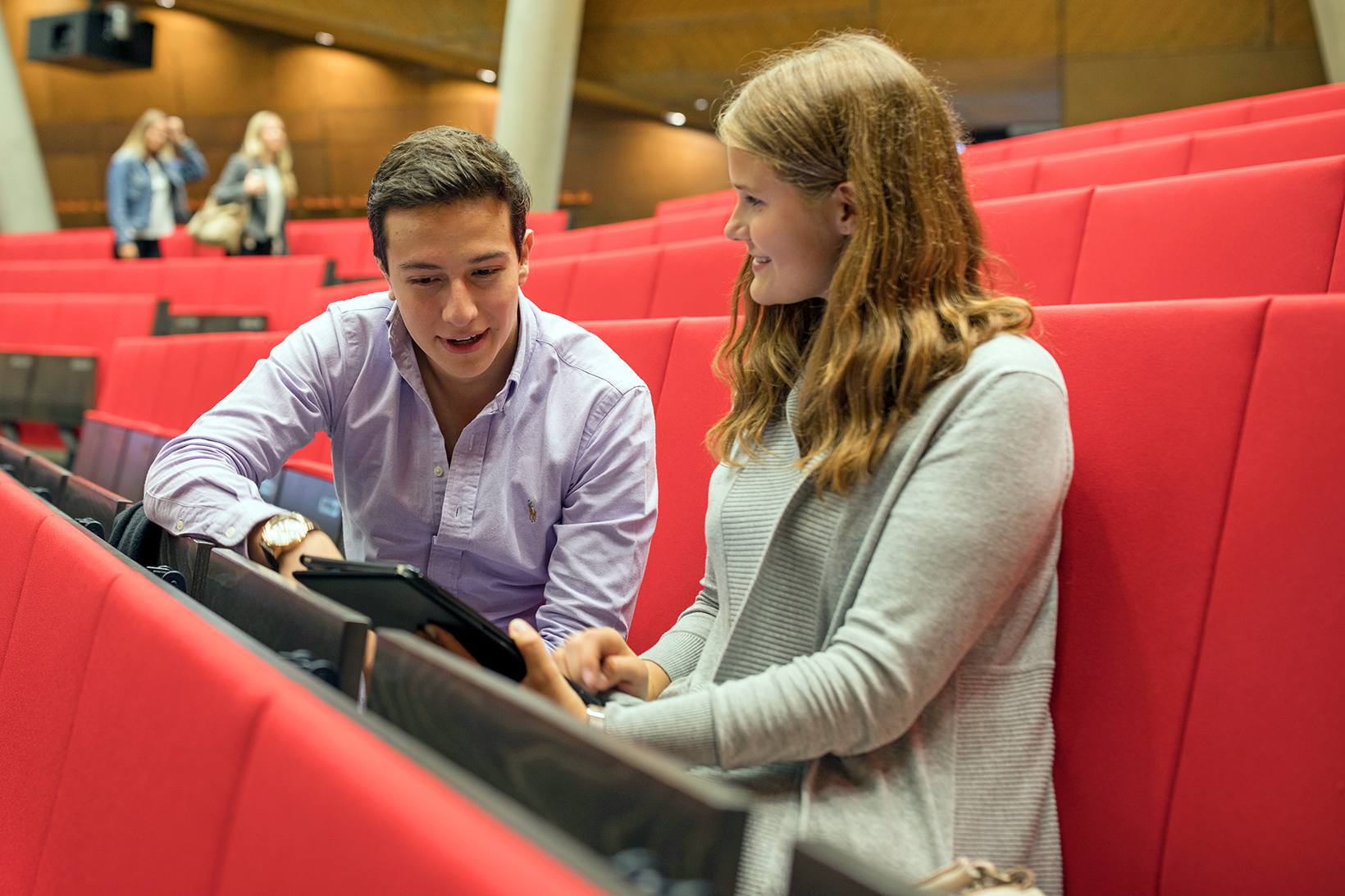 Global Seminar Series
As soon as the COVID-19 outbreak hit, every nation in the world was confronted with the medical and economic impacts of the pandemic. Five leading business schools from Argentina, Austria, Israel, the United Kingdom, and the United States launched the Global Seminar Series (GSS) to discuss business in a post-pandemic world.
Due to its great success, students and faculty from the partner universities met again in 2021 at two virtual seminar series. The spring sessions were themed: "How about the future of business? Creating a sustainable world." Christof Miska from WU's Institute for International Business gave the opening lecture on "Sustainable Development and the Role of Business." Twenty WU bachelor's and master's students attended the seminars.
In the fall, the focus was on "Erratic Consumer Behavior: The Need for Resilient Business Models." Seventeen WU students attended the online events. Eva Marckhgott from WU's Institute for Marketing & Consumer Research gave a seminar on "Toilet Paper, Pasta and Wine: Consumer Behavior in Times of Covid-19."