Our events also showcase the diversity and joie de vivre of the WU community.
WU's Talents
Economics and art – do they go together? Obviously, culture and the arts are an important industry, but it is less well known that in their private lives, many entrepreneurs and executives draw strength and motivation from pursuing artistic talents.
Plenty of such creative talents exist in the WU community, waiting to be discovered. WU called upon the entire WU community to show the public what they can do. The project was a great success. 42 students, WU employees, and alumni showcased their talents on our website. Eight of these fantastic musicians, dancers, visual artists, photographers, and writers were invited to perform at the big live show in June. It was an inspiring evening. Around 1,500 viewers tuned in to the live show online.
These talented individuals performed at the live show
Tamara Badegruber is a WU student and a passionate singer with a great voice
Chin-Lin Kuo, aka B-boy Sami is also studying at WU and showed off his impressive breakdance moves
Christian Foidl – this WU alumnus paints the world as he sees it
Kimmy Kim launched a successful career as a songwriter after completing her WU degree
Florian Loizl is a WU graduate and charmed the audience with his baritone singing voice
Marie-Florence Reich & Michael Korzinek, WU students, write and sing beautiful songs in their free time
Polina Stanchenko is a gymnast and cheerleader in addition to her studies at WU and performs breathtaking dance routines
The band "The Oceans" around WU graduate Christoph Martin has committed itself to bringing a smile to the audience's face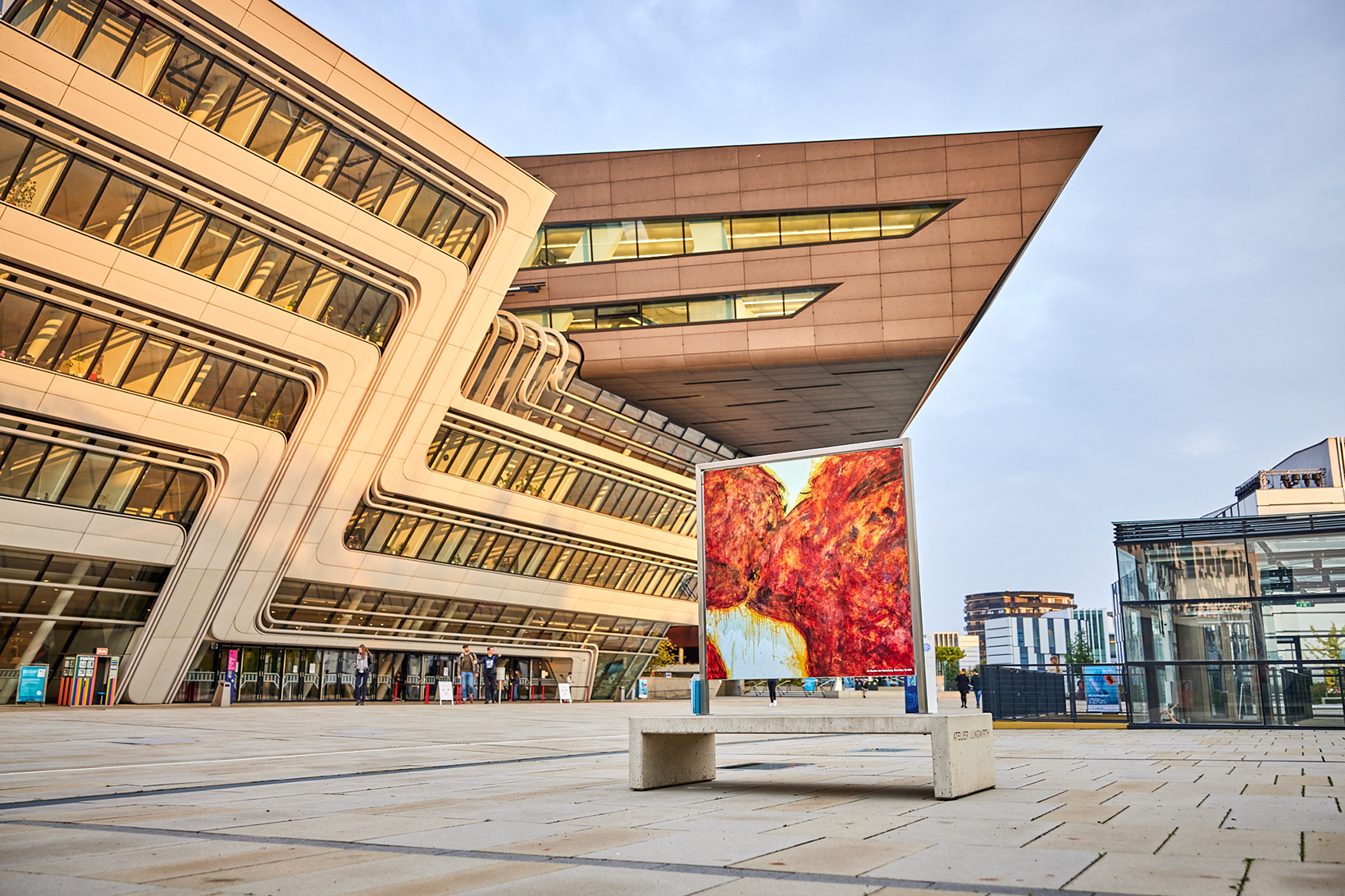 Welcome (back)!
Our campus is a place where people come together. To celebrate our return to campus after such a long period of working remotely, we welcomed all our students, teachers, researchers, staff, and guests back to campus with a few surprises at the beginning of the 2021/22 academic year:
An outdoor art gallery displaying the work of 20 national and international artists invited passers-by to stop and admire the artworks.
In the evenings, a light show turned the LC building into a sea of colors. The best place to take in the show was from the chill-out area across from the building, complete with lounge chairs.
A retro photo booth was also available, giving the WU community a chance to pose for black-and-white keepsake photos with friends and colleagues.