As one of the first universities in the German-speaking countries, WU established an endowed chair for entrepreneurship and innovation in 2001. Success has proven us right.
Even though as far back as 20 years ago, business, society, and politics were all in agreement that entrepreneurial thinking and action were decisive factors for a country's prosperity and economic performance, entrepreneurship and innovation was still a little-known topic in Austria and even Europe. For this reason, WU was convinced that there was a need for an institute that teaches entrepreneurship and innovation, conveyed in a practical manner.
Together with well-known cooperation partners from the business community, we created an endowed chair for entrepreneurship and start-up research. We recruited Nikolaus Franke for the position, an expert in the field who was a visiting researcher and professor at MIT at the time. He and his initially small team built up the WU Institute for Entrepreneurship and Innovation (E&I) with creativity and dedication. From the start, they focused on practical orientation, the link between business and technology, and international research cooperation with universities such as MIT and Harvard.
"The goal of the E&I Institute is to keep reinventing itself and to continue to get the message of the entrepreneurial mindset out to the world for another 20 years – for the benefit of science, business, and society."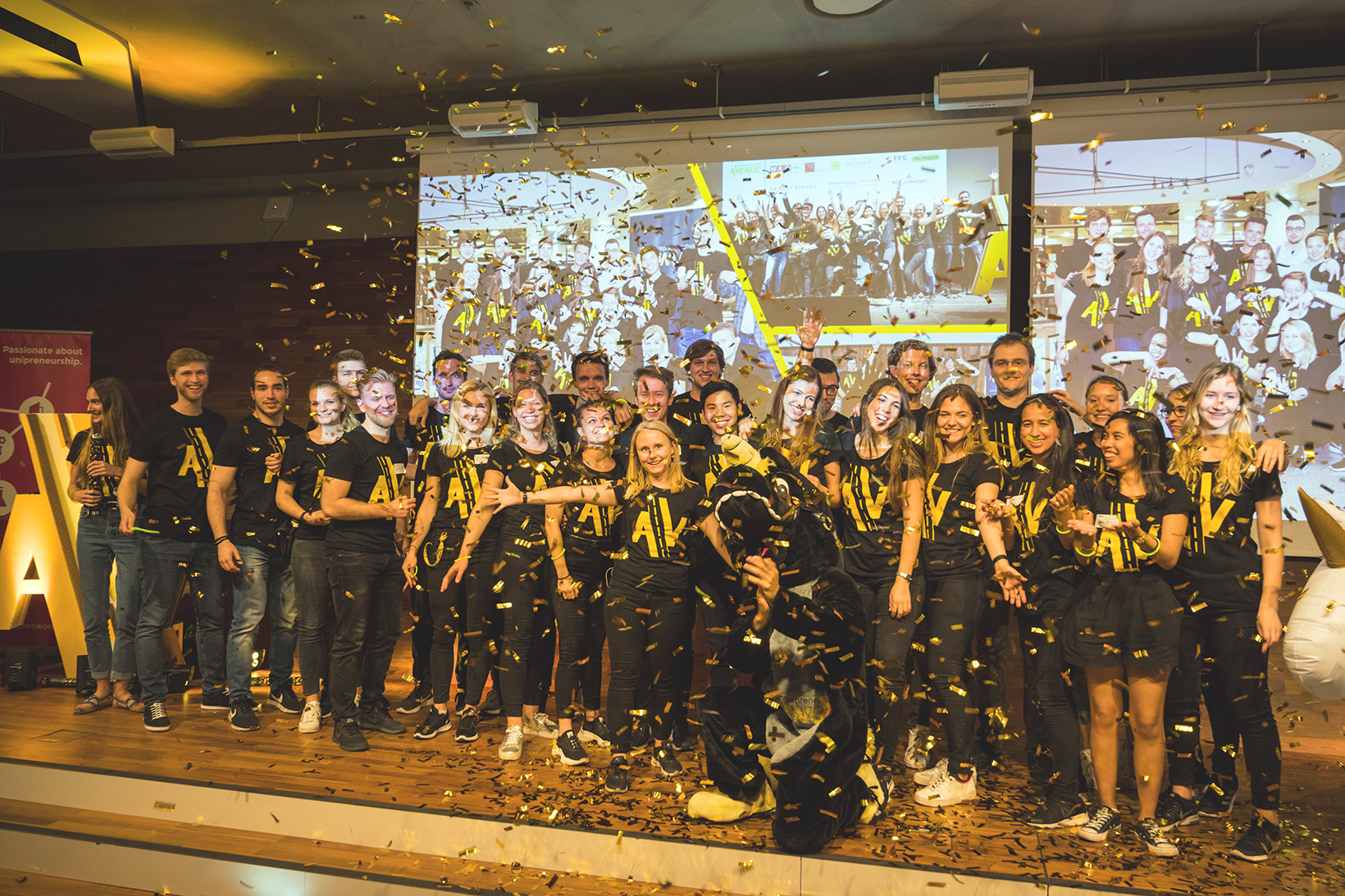 Twenty years later, the results speak for themselves: Students have had the opportunity to apply their theoretical knowledge to real-life innovation problems in over 850 E&I project courses. Initiatives such as the WU Entrepreneurship Center, Entrepreneurship Avenue (the largest entrepreneurship fair in Europe), the ECN Entrepreneurship Center Network (a cooperation platform of 24 Austrian universities and universities of applied sciences on the topic of entrepreneurship), and the Social Impact Award (an initiative to promote social entrepreneurship, now in 40 countries) also got their start at the institute.
More than 3,500 graduates have launched impressive careers as start-ups and entrepreneurs in business, politics, and administration. Numerous former faculty members of the institute have remained in academia, teaching entrepreneurship and innovation as professors at renowned international universities such as the Copenhagen Business School, the Stockholm School of Economics, and VU Amsterdam.
Twenty Years of E&I in Numbers
Teaching
3,500
students and graduates
Over 850 E&I project courses

in cooperation with companies, start-ups, research facilities, and NPOs

Over 250 start-ups founded by alumni,

including over 130 from the E&I Garage

Over €50 million worth of investments

in companies founded by E&I faculty and graduates (including hokify, shpock, blue planet ecosystems, and more)

Over 400 academic theses

(diploma, bachelor's, and master's theses)
Research
500 +
academic papers published
Over 30,000 citations

of E&I research

23 E&I doctorates and 3 venia docendi awarded,

alumni are professors or successful in business

€12.5 million worth of third-party funding acquired

(CERN, FESTO, B&C)